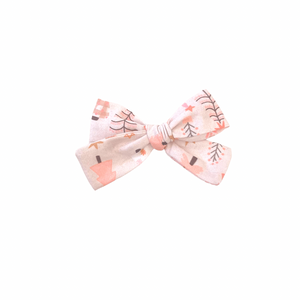 SIZING:
SMALL -  approximately 3.25" width x 2" height 
REGULAR - approximately 4.25" width x 3" height 

Choose from 3 different backings: alligator clip, french barrette, or elastic band. 
- Alligator clips & french barrettes can be clipped onto your pup's fur. Elastic bands go around the pup's head. 
Always supervise your pups when wearing our accessories as they contain small parts.